Some amazing examples of beautiful circles.
Kaleidoscopic Floor Installations Made of Mirrors, Crystals and Glass by Suzan Drummen

Video showing what happens when you take a completely white living room, thousands of colourful circular stickers and lots of children.

Yayoi Kusama's legendary installation, Obliteration Room:
Crop circles - fabulous 'art' on a huge scale


.... some circles in architecture .....


....circles in the sand
Kandinsky loved painting circles: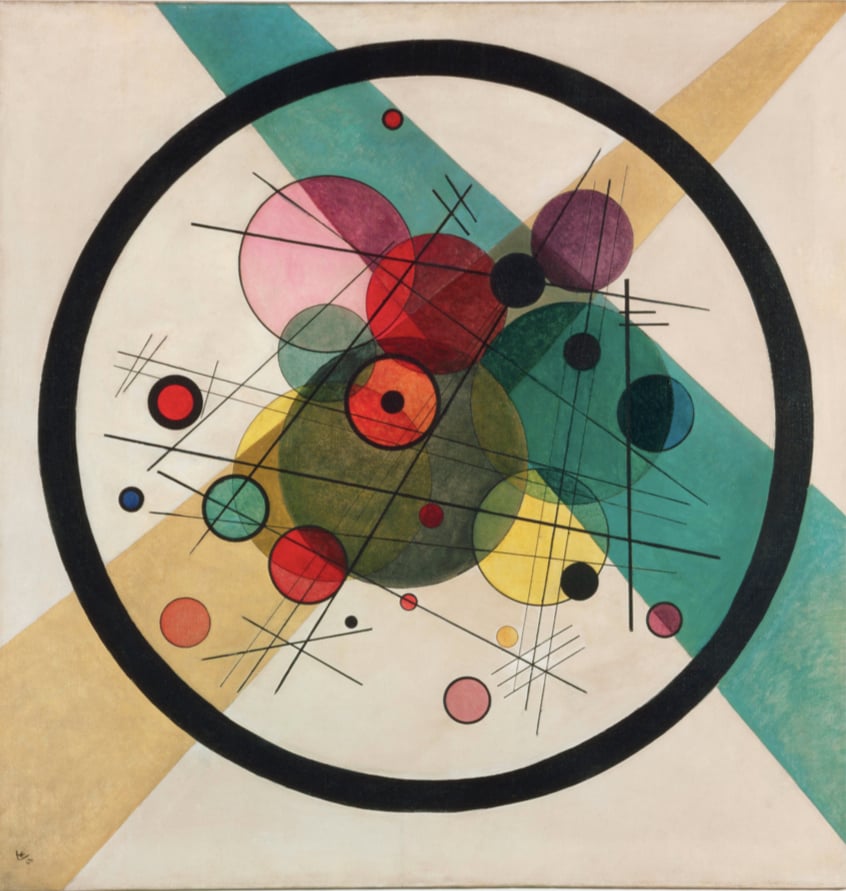 and so did Delaunay (Thanks to @lennyvalentino for letting me know about him):
Jake Beckman sculpture made from cycle wheels: